Individuals
Amplifying Your Voice:
Merchandise with a Heart
Discover a comprehensive range of pro-life products meticulously chosen to empower individuals like you in making a tangible difference. Each item resonates with purpose, providing you with the tools to actively contribute to the journey of preserving and celebrating the sanctity of life.
Say it! Wear it! Share it! Show the world each life matters
As you take a step towards making a lasting impact, our carefully curated selection of pro-life products offer you the means to amplify your voice. From impactful pro-life tees and pro-life signs that convey your commitment, to resources that deepen your understanding, each item empowers you to stand united with like-minded individuals, igniting change and fostering a world that cherishes every life.
Filter by Product Categories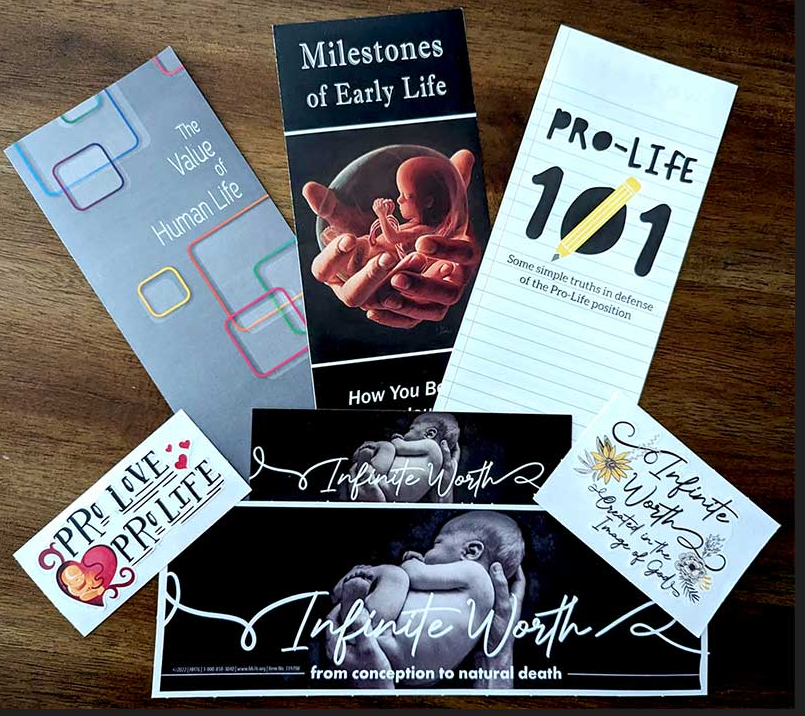 Express Your Passion With Our Pro-Life Pack
Join the movement to champion the Infinite Worth of the unborn. Make a powerful statement, spark conversations, and champion the cause with these eye-catching pro-life stickers. Together we can raise awareness and stand up for the sanctity of human life. Join the movement today.
Request Kit
We offer an assortment of personal checks, address labels, stationary & accessories. Browse our checks catalog.
Subscribe To Our Weekly Email Specials
Stay connected and informed by subscribing to our weekly email newsletter, where you'll receive exclusive updates on the latest features and special offers for our premium pro-life merchandise.
100% of proceeds

given to 24/7 pro-life nurse chat

When you purchase anything from Heritage House, 100% of the proceeds will be donated to sponsor the 24/7 Pro-Life Nurse Chat Line through Infinite Worth.

SHOP ALL PRODUCTSLearn more about infinite worth